Search
There are 14 results for your search query: "lidarr".
Apps

Lidarr is a music collection manager for Usenet and BitTorrent users. It can monitor multiple RSS feeds for new tracks from your favorite artists and will grab, sort and rename them.


Prowlarr is an indexer manager/proxy. It integrates seamlessly with Sonarr, Radarr, Lidarr, and Readarr offering complete management of your indexers with no per-app Indexer setup required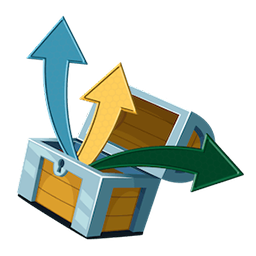 Unpackerr runs as a daemon on your download host. It checks for completed downloads and extracts them so Lidarr, Radarr, Readarr, and Sonarr may import them.
Knowledge base
How to link Prowlarr to Sonarr/Radarr and other Arr's

On Prowlarr go to Indexers and click Add Indexer add your sites and then savego to Settings and Applications click the + sign to add an app ( you Must have the app you want to link to installed ) for this guide we will use Radarr but it is the same thing …
Autobrr Configs

Autobrr monitors IRC announce channels and torznab RSS feeds to get releases as soon as they are available, with good filtering, and regex support. Autobrr is a modern single binary replacement for the autodl-irssi+rutorrent plugin.Step 1: Installer AutobrrHead over to your…
Unpackerr

Warning: The Unpacker app works with CLI only, meaning you will need to login to your slot via SSH and type words to get it working. This guide will cover the basic setup only, please use the Unpackerr GitHub page for more advanced questions.Step 1: Install UnpackerrUse the appropri…